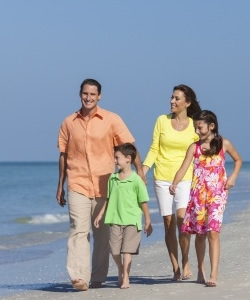 There are many factors that go into determining which insurance option is just right for you.
Your age, sex, and weight.
Your income and budget.
What deductibles and co-payments you are comfortable with.
Your employer and what insurance options are offered to you and your family members through your employer.
The zip code in which you reside.
The number of family members you wish to insure.
The health status of you and your family members.
Prescription drugs that you take regularly.
Lifestyle choices (smoking and alcohol consumption).
Specific hospitals, medical groups, or doctors whose care you are under or would like to access.
When you apply for health insurance with Blue Cross® and Blue Shield® of North Carolina, your application is reviewed to determine if you are eligible for coverage.
As your insurance agent, I can walk you though the process of completing a health questionnaire, determine what plans would allow you to continue seeing your current doctors, and recommend options that fit your budget.
View 2020 Health Plans for Individuals and Families here.
View Blue Cross NC "Non-Discrimination Policy and Accessibility Services" here.
Contact me, Paul Hanlon, at (919) 924-6277 or paul@apexhealthinsurance.com